Extractions and Wisdom Teeth at Mend Dental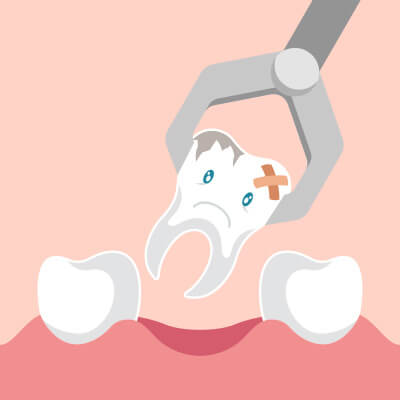 We want you to show off a beautiful, healthy smile for life. Whenever possible, we will attempt to preserve your existing teeth. In some cases, however, it may be necessary to extract a tooth. For example, if your tooth is infected and won't respond to endodontic therapy, severe decay, disease, trauma or crowding may necessitate an extraction.
Some of the most common reasons why we recommend dental extractions involve teeth with:
Large, deep cavities
Cracked roots
Abscesses
Severe pain
Impactions or orthodontic concerns
Traumatic injuries
Comfortable Dental Care
We will evaluate your tooth to determine whether it can be saved, exploring all possible options before recommending an extraction. If your tooth is to be removed, we will keep you comfortable throughout the procedure with an oral medication or nitrous oxide (laughing gas). If you would prefer, we can have an anaesthetist provide intravenous (IV) sedation so that you don't have to know the procedure is occurring.
Once we have decided on an extraction, we'll do our research to determine the simplest way to proceed. We want your procedure to be as quick as possible.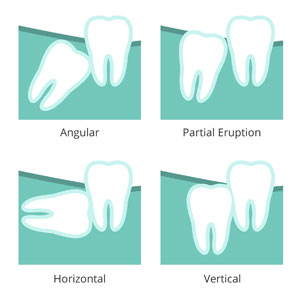 Wisdom Teeth Extractions
In your late teen years or early twenties, your wisdom teeth begin to erupt. They are the final molars in your mouth. As such, there may not be the required space for these teeth to grow as they should. Often, they need to be extracted. We will work one-on-one with you to develop a treatment plan, ensuring that your procedure and healing afterwards are quick and straightforward.
Depending on how many teeth are being removed and how impacted they are, we can do it in-house under local anaesthetic, laughing gas or IV sedation. Sometimes, however, your teeth may need special care. In such a case, we'll refer you to a specialist.
OPG and Cone Beam X-rays
We have the ability to complete the majority of wisdom teeth extractions in-house. With our OPG machine, we can take panoramic X-rays. Our cone beam X-rays produce a 3D image to allow a more in-depth picture of your needs.
After an Extraction
Unless we're removing a wisdom tooth, you'll want to have a plan for replacing the tooth that's being extracted. Otherwise, your neighbouring teeth will start to drift out of alignment. Our practice offers a variety or restorative options ranging from dental implants to fixed bridges.
Contact Us Today
Don't try to live with a toothache. Call the friendly team at Mend Dental now to schedule your appointment! We'll evaluate you and determine if you require an extraction Firle.
* Any surgical or invasive procedure carries risks. Before proceeding, you should seek a second opinion from an appropriately qualified health practitioner.

Tooth Extractions Firle, Payneham, Glynde, Magill SA | (08) 8364 6780