Tooth Coloured Fillings at Mend Dental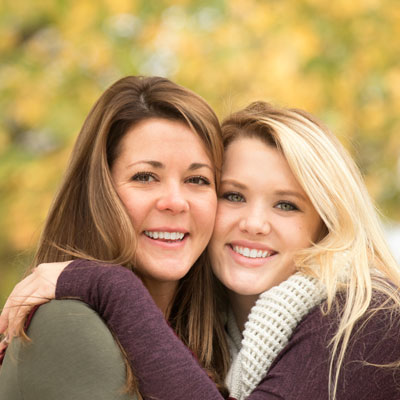 The dental team at Mend Dental offers aesthetically pleasing solutions such as tooth-coloured fillings. They're durable while blending in naturally with the rest of your teeth. The materials used for these fillings include glass ionomer cement, composite and porcelain.
White fillings have taken over as the standard for treatment. The advantages they offer include:
The release of fluoride into neighbouring teeth, preventing further decay
Custom-matching to the rest of your teeth
A tight seal between filling and tooth, preventing leakage
Long-lasting
During every checkup, we'll examine your teeth for early signs of tooth decay. Since early demineralisation can be reversed with good hygiene and fluoride, immediate intervention is key. However, cavities can still pop up when you least expect them. Let us know if you notice symptoms of tooth decay like sensitivity, pain when biting down, food getting stuck between teeth or feeling a rough edge with your tongue.
We'll likely need an X-ray of your tooth to evaluate areas not visible during your exam (like between teeth and under the chewing surfaces). The sooner cavities are diagnosed, the smaller your filling can be.
Pain Management Solutions
When you receive a filling, we want your procedure to be as pain-free as possible. We'll administer local anaesthetic before beginning. You can also have laughing gas (nitrous oxide). In some cases, you may require IV sedation. If so, we can accommodate your needs.
A resin containing glass particles is the material used in composite resin fillings. They're applied directly to the tooth, giving the structure additional support. There are various colour options available to you with this type of filling.
GIC fillings are made up of glass particles and an organic acid that causes the filling to harden into place when it comes into contact with the glass particles. A chemical bond is created, releasing fluoride to prevent decay and leakage. It's gentle on the nerves of your teeth and gum tissue.
You don't want to wait to get your filling. With our CEREC system, you can get a porcelain filling on the day. It has greater strength than a filling while being more conservative than a crown. You can even have your old, silver fillings replaced with this option.
Book Via Email or Phone
Get a filling Firle and restore your good oral health. Our professional, friendly team is standing by to help you. Contact us today by phone or email!
* Any surgical or invasive procedure carries risks. Before proceeding, you should seek a second opinion from an appropriately qualified health practitioner.

Tooth Coloured Fillings Firle, Payneham, Glynde, Magill SA | (08) 8364 6780