Children's Dental Care at Mend Dental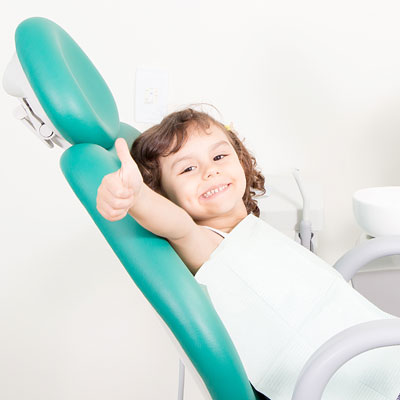 Your take your child to the paediatrician at regular intervals throughout their life. Have you considered that it's equally important for your child to have periodic dental visits? We recommend that you take your child to us for their first appointment around the time when their teeth begin to erupt. We encourage you to have them accompany you or an older sibling to their visits so that they can become familiar with our environment and team.
When your child begins dental care early in life, they are less likely to develop common dental fears and will know how to take care of their teeth from a young age.
Familiarising your child with the dental office at a young age can help lower their level of anxiety in the future.
We work at your child's pace. For first-time visits, it's not uncommon to simply "count" their teeth, go over things like tooth brushing and just test the waters to see what your child is comfortable with.
Healthy Smiles for a Lifetime
You may think that a child's baby teeth don't matter. It's essential, however, that these teeth stay in good shape, serving as placeholders for their permanent teeth. Furthermore, children's visits will include an education on how to brush and floss so that they can take their good oral hygiene into their own hands.
Topics We Commonly Address
When your child becomes our patient, we'll educate you and your young one on a variety of important topics. These include oral hygiene during your pregnancy for the health of you and your baby, caring for baby teeth, how to prevent tooth decay and early intervention orthodontics.
The services that we provide for children include:
Exams and Cleans — Children need regular checkups just like adults. We recommend booking a scale and clean every six months so that any issues can be intercepted as early as possible. During your child's visit, we'll also review important information regarding oral hygiene habits, nutritional choices and thumb or finger sucking.
Sports Guards — Wearing a custom-fitted athletic mouthpiece can lower your child's chances of developing a concussion, jaw fractures and broken teeth.
Fillings — Tooth decay is a bacterial infection that can spread into adjacent teeth and quickly erode baby teeth. Small white fillings are minimally invasive and healthier for your child.
Dental Sealants — Sealants are protective coatings that prevent acid and food debris from settling into the deep grooves of back teeth.
Emergency Care — For chipped or knocked-out teeth, our family dentist provides fast and gentle emergency care to get your child out of pain.
Orthodontic Consultations — By age 7, we have a good idea as to how your child's adult teeth will fit into their bite alignment. Early intervention can lower their risk of major orthodontic complications.
A Positive Experience
It's our goal to make sure that your child has a stress-free dental experience and will learn to look forward to their visits with us. After their appointment, they'll receive stickers and toys. Our team is friendly and keeps their time with us fun and enjoyable.
Make Your Booking
Contact our team today to schedule an appointment for children's dentistry Firle!
* Any surgical or invasive procedure carries risks. Before proceeding, you should seek a second opinion from an appropriately qualified health practitioner.

Children's Dentist Firle, Payneham, Glynde, Magill SA | (08) 8364 6780